Louisa/Lu DiGrazia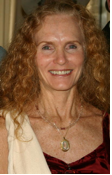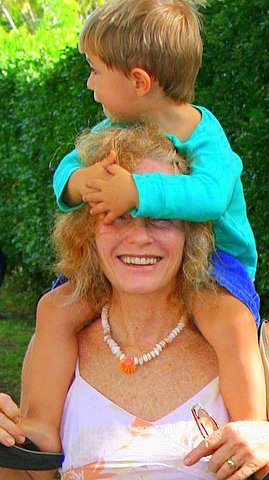 Education Director/Yoga School Kailua, Inc. & Hawai'i Yoga Prison Project, Senior Teacher and Director of Education
Lu is an Experienced-Registered Yoga Teacher-500 with Yoga Alliance - Louisa (Lu) DiGrazia started her Yoga teaching career in 1972, in Santa Barbara, California, and has taught in four states and the District of Columbia, and Japan. Her most significant teachers were Indra Devi, B.K.S. Iyengar, J. Krishnamurti, and more recently, Rama Jyoti Vernon, founder of the International Yoga College. Krishnamurti* was her spiritual and Raja Yoga teacher. She learned from him right meditation. She is her own teacher. She learns from everyone and everything in her life ˜ Life is the Teacher. Lu is a graduate of the University of Hawai'i, graduating with a degree in "Peace and Well-Being" in 1997. Together, Tom and Lu have three daughters, Déjà Vu, Simone and Sara, and they have 3 grandchildren: Jonah, 8, Shea, 5, & Mesina, 3 years of age. All three daughters, now in their 30's, practice Yoga regularly. Lu has taught Yoga, meditation, and philosophy of life for all 38 years of her career. She has organized the education of several teacher-trainings, especially for Japanese students. She innovated a Hatha Yoga form (physical Yoga) called: Yoga Strength Training˙. She is also a minister registered with the State of Hawai'i and can marry people and officiate at funerals with a spiritual ceremony. For Lu, the primary function of teaching Yoga is to provide safety to students of all levels, and to teach teachers to provide safe Yoga poses to their students and help them transform to a balanced and healthy life; and through asana and pranayama provide a healthy and accurate pathway to the purpose of Hatha Yoga, right meditation, or Raja Yoga.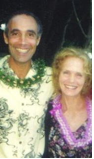 Lu's work includes teaching Yoga to inmates at all four adult correctional institutions on Oahu with the program she and Tom created, Hawai'i Yoga Prison Project (HYP). "Inside" she teaches asana/postures, breath, meditation and the Yoga Sutra of Patanjali, like her general-public classes. Yoga for the prison population aids students in reentering society as more physically and spiritually whole, healthy, responsible, spiritually connected citizens. One of her main concerns is with the rehabilitation of a wounded body and spirit. Therapeutic Yoga can be essential for the injured student to heal the body-mind and spirit matrix. Louisa has spent her career learning how to help people to heal holistically. Safety is the main concern for Louisa and her Yoga School Kailua trained teachers. The second focus of the YSK, is teaching student-teachers, and preparing them for entering the Yoga world fully prepared for the work (see mottos on home page).
Thomas A. DiGrazia J.D., C.E.A.L., M.A.; E-RYT-500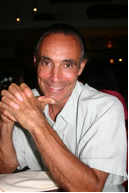 Tom was born in New York City and is in his mid-60s. Tom has been married to Louisa for 31 years. He is the father of three daughters and grandfather to three grandchildren. He has been a Lawyer and professional Peacemaker/Mediator for almost 40 years. Tom has been studying, practicing and teaching Yoga since October 1975. He is currently registered as a 500 hour-E-RYT with the Yoga Alliance. He teaches private classes at the YSK Yoga studio in Lanikai, Kailua, Hawai'i, and other locations. While consulting with doctors and chiropractors, he has worked with Yoga students/patients in assisting them in recovering from physical injuries, chronic pain, and ailments. He has taught work-place Yoga. His classes emphasize all eight limbs of Yoga, including asana, pranayama, meditation, yamas and niyamas. He also emphasizes modification of Yoga poses, particularly for new students, in all his classes. Tom's teaching and Yoga practice has been influenced by Louisa DiGrazia, J. Krishnamurti, and B.K.S. Iyengar. Tom was a collegiate wrestler and a student of Tae Kwan Do, Tai Chi and modern dance. He is also an avid musician and an amazing Sicilian cook. His other activities include swimming and surfing. Tom speaks English and intermediate Italian. He also is director of Mediation Center Windward Oahu, where he implements a family law program for divorcing and separating couples called, Educated Divorce.
Claire Fallon
Claire Fallon has studied yoga in Hawaii, India, New York, Philadelphia, and Todos Santos in Baja Mexico Sur. She is a Yoga Alliance registered teacher and has earned her teaching certification of 200 hours in Hatha Yoga with Iyengar alignment from Yandara Yoga Institute in Todos Santos, Mexico. She is trained in the techniques of yoga asanas, pranayama, meditation, kirtan, anatomy & physiology, yogic philosophy, as well as ethics and life-style. She has taught yoga in Philadelphia since 2008, until moving to Puerto Rico in December 2010 to open her own studio, Culebra Yoga (Check out reviews on Trip Advisor). In July of 2013 she moved to Hawaii to spread light and deepen the vibration in her hometown, Kailua. Claire has taught yoga, meditation, and sprouting in schools since the fall of 2011. She is inspired by the honest playfulness of children.
Claire finds the path of teaching to be most challenging and rewarding. The classes are about sharing the gifts of this sacred practice and guiding students towards wholeness, self-awareness, joy, & compassion both on and off the mat. Her classes are meditative and inspiring. They emphasize healing, transformation, openness and gratitude. From children to wise elders, rubber-band people to those with no flexibility at all, she believes that yoga should be available to everyone. Her classes reflect this philosophy.
Yoga is about accepting yourself just as you are in this moment. Whatever manifestation of each asana that is available to you right now, is the perfect pose that brings you all of the benefits of the practice.
The divine in me honors and adores the divine in you. When we are all in this place, we are one.
Namaste. Clairity.us